We seem to wait all year long for the summer time to come, and when it's finally here it flies by! For this reason, we want to help you make the most of your time. Here is a list of some fun and adventurous activities for you, friends, or family to add to your summer bucket list. Check it out!
For the Adults
Skydiving—If you're daring enough! The hype is real with this activity and it's actually not that scary. Beginners have to dive tandem, so you're really just along for the ride as the guide is doing all the work, including pushing you out of the plane. If you enjoy swings, we'd say this adventure could be for you. You'd be surprised at how short the free fall is and enjoyable the parachuting paradise ride is. Summer is the perfect time for this because the atmosphere gets very chilly the higher you go up!
Whitewater Rafting—Such a fun group activity! Depending on the level of rapids you chose from, the adventure can feel very safe yet still exhilarating. Most trips even have a part in the water where you get to just float and relax.
Winery/Brewery Tours—Want to learn more about the making of drinks you love to consume? Brewery and Winery tours can be so fun for small or large groups. The perfect activity to do on a day you want something different.
Boat Cruise—Need a date night idea? Check out harbor boat cruises for a romantic, beautiful, and fun night on the water. If you're looking to spice it up a bit, there are even party cruises as well. All up to you!
Sign up for a race—Summer is the perfect motivation to get fit! Check out all the racing events that are happening around you this summer. Courses like the Tough Mudder, Iron Man, PMC bike ride, half or full marathons, and this one is something a Cape Cod resident will be familiar with: The Falmouth Road Race. Get out there, grab your friends, and get active!
Mountain biking—Love the wilderness and a challenging course? Try out mountain biking this summer to discover places cars can't. Check out National Geographic's recommendations for the best spots in America to ride.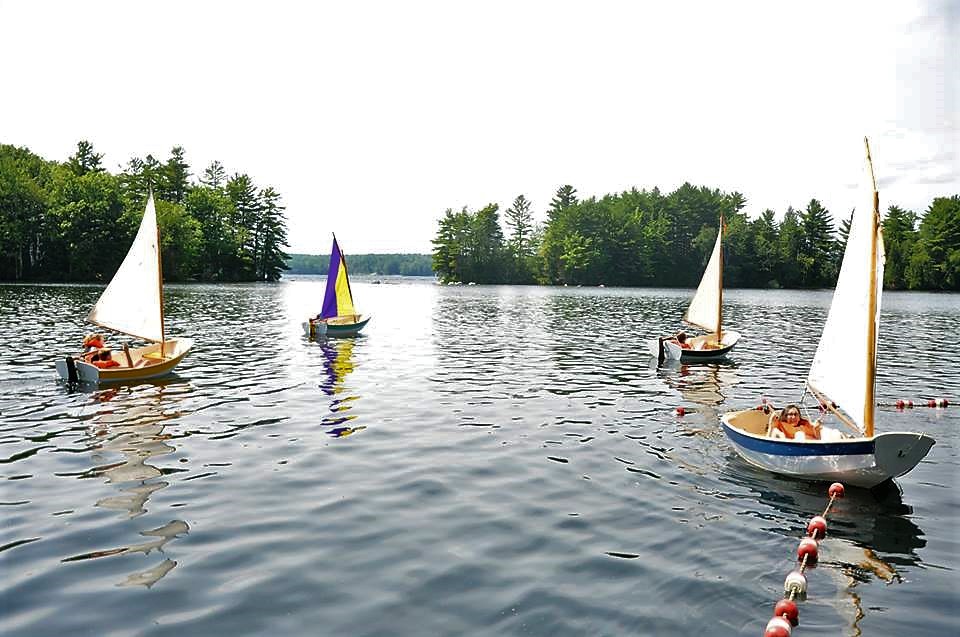 For the Kids
Summer camp—What an awesome time to be alive as a kid. Summer camps have expanded so much over the years, that now children have the option to attend basically anything! From church camps, to wilderness camps, sports camps and more, they could spend every week of the summer doing something different! Here are some ideas, but we suggest you keep looking for the right fit for your children.
Amusement Park—Roller-coasters, water rides, lazy rivers, and great memories…what more could you ask for in the summer heat? Places like Disney World and Universal Studios are great vacations, but you can find smaller amusement parks closer to you for day trips. Six Flags, Bush Gardens, Water Wizz, and Water Country are just the start of the parks list.
Catch fireflies at night—Sometimes you just need a bit of inspiration for fun activities for the kids. Memorable times don't need to be a whole day affair, they can be just an hour here and there. Letting the kids stay out for the dark will surely raise their hype.
Start a neighborhood game of kickball—An easy way to encourage child interaction and teach teamwork without the kids catching on! Kickball is a game anyone can play, athletic or not, it's all about fun. Here are the rules if they've slipped your mind.
For All
Visit the National Parks--A fun and different vacation for the family that keeps you all active and appreciative of our beautiful world. Immersing ourselves in the wilderness can be a great way to teach and reason why we need to take steps to savor it all.
Go to the zoo--An oldie but goodie! Such a fun day trip for everyone!
Blueberry Picking--Summertime is the best time for this activity. Picking blueberries is so fun and you can pick how long you'd like to do it! Going in August in Maine could even get you enough blueberries to freeze and have for the entire year!
Rock Climbing--This indoor or outdoor experience is a different way of staying active and strong, and an activity that you can really experience growth from. Maybe one day you'll be climbing cliffs! But you have to start somewhere.
Bike around Block Island--Want to get away, but don't have time for a week off? Check out Block Island! This Island is located off the coast of Rhode Island and small enough to bike around the entire land in just one day. It has some beautiful views, and countless adventures to do.
Zip Lining--An effortless way to soar high with great views! If you like a little more work put into your adventures, you can certainly find zip lining intertwined with ropes courses as well.
Learning to Surf or other Water Sports--Love the water? Check out camps or lessons that can teach you how to become one with it.
See a movie at the Drive-In--Name a better way to see a movie in the summertime. Such a fun activity to do with a carload of people and comfy blankets!
Go on a Kayak Adventure--A great way to discover little coves, marshes, and more when it's too icky to swim through and too small for motor boats to travel through.
Spend a day at sea--Everything from fishing to whale watching or even a leisure sail, there are companies that make these dreams possible! Boat rentals are available as well as guided tours. Whatever floats your boat.
Stay at the Adventure Suites--Want a get-away without getting too far away? The Adventure Suites in North Conway, NH have different themed rooms throughout the entire hotel. Maybe you're feeling a romantic night or you want to experience a night in the rain-forest. You name it, they've got it!
Give Back--Making all our adventures enjoyable has a lot to do with the upkeep of our land. With this, remembering that a little bit goes a long way may motivate you and the family to do a little clean up. Check out the easiest ways you can help keep our beloved land clean.